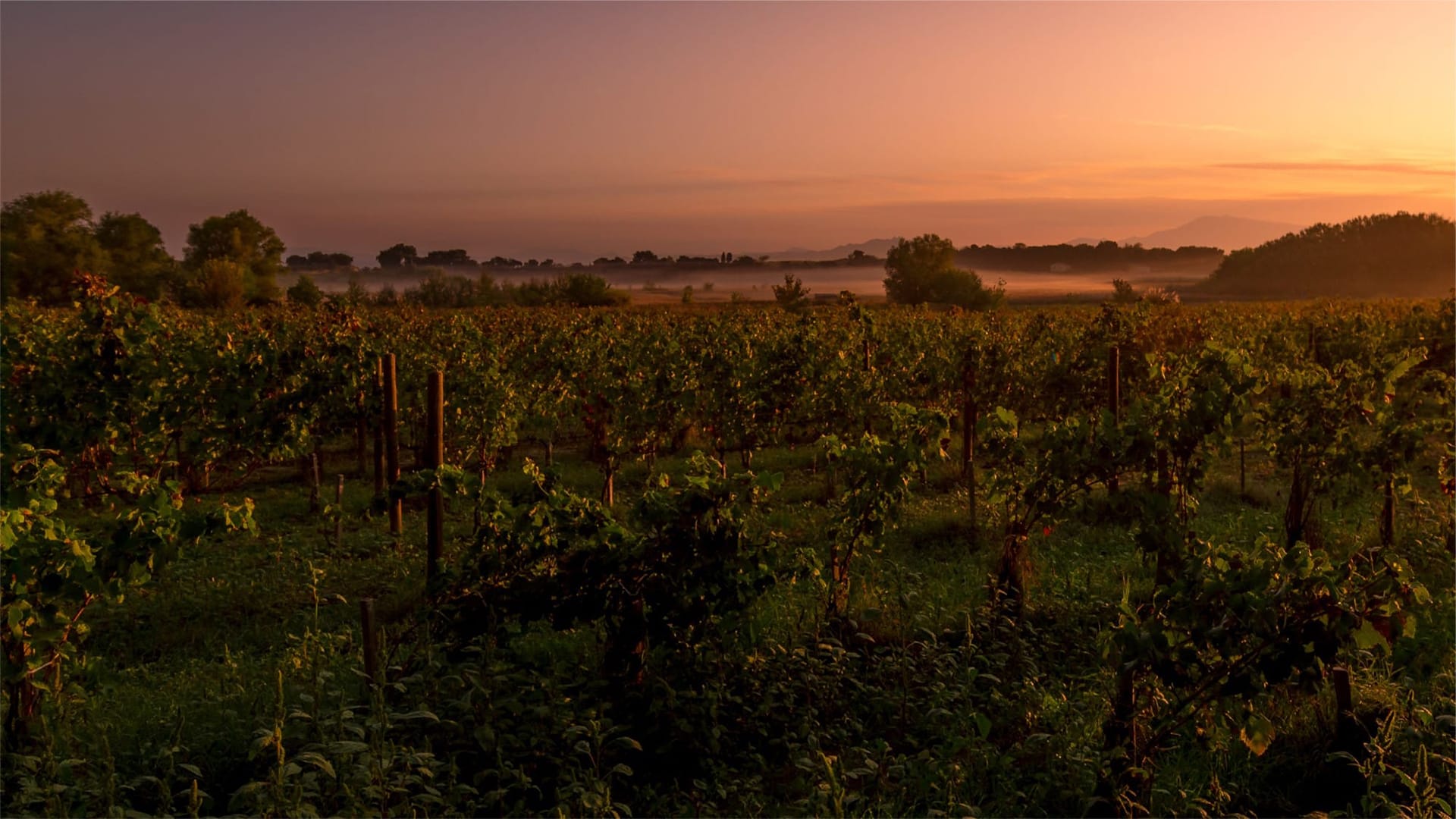 Ageing
OUT OF THE WOODS
 The climate, the region and grenache... all the ingredients for powerful and tannic wines. 
Although some of our wines, both the reds and the whites, are aged in concrete vats to preserve the purity of the fruit, most of our red crus benefit from oak ageing… subject to certain conditions.

Our objective is to retain the character of the wine whilst imparting finesse and freshness. We therefore reserve oak ageing for our northern crus, which are predominantly syrahs, as well as some of the southern appellations such as Gigondas and Châteauneuf-du-Pape. The latter have enough strength of character to stand up to and strike a chord with the oak. However, the oak ageing period lasts no more than 6 to 8 months depending on the quality of the vintage.

We analyse and adapt to the quality of the terroirs and the type of varietal in order to enhance length and complexity.

For our other crus we prefer to use our much-loved demi-muids. They have been honed and tamed by the successive vintages and have therefore lost the harshness of new oak. They are ideal for fine-tuning the work that has already been carried out since the moment the soils were selected: their large capacity ensures low redox whereas the reduced interaction with the wood allows the wine to retain its structure whilst still gaining in finesse and smoothness. The ageing period varies depending on the potential of the wine: 12 to 24 months under very careful surveillance!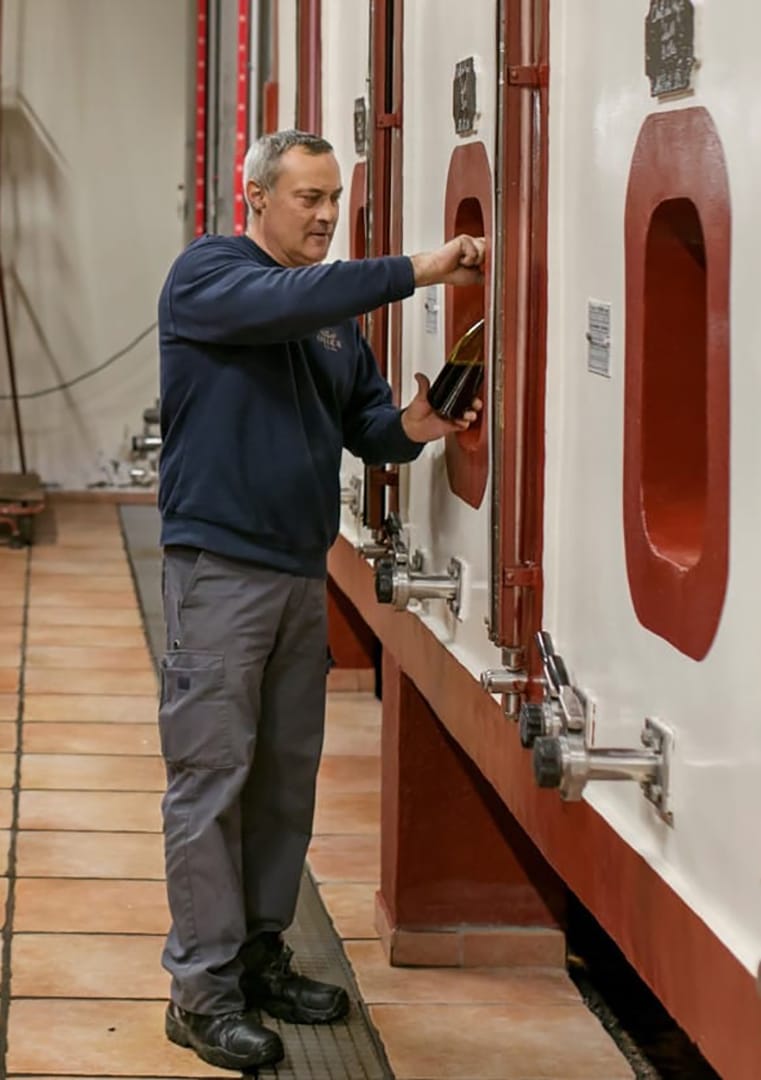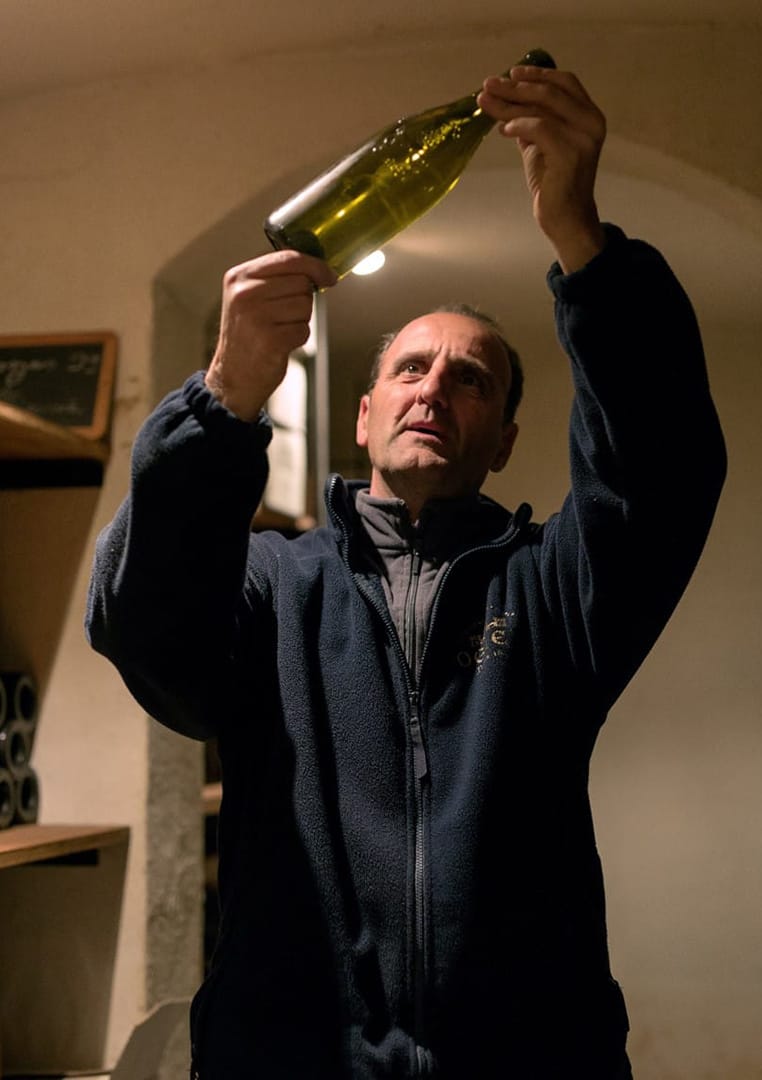 The orchestra conductor, Edouard Guérin, oenologist consultant, Technical Director at Clos de l'Oratoire des Papes, assesses and carefully selects the most suitable vessel and vatting duration depending on the cru and the quality of the harvest.

Our Côtes du Rhône red, for example, will first spend some time in concrete vats before a spell in our tuns or truncated vats in order to hone its tannins. Our palette of interventions is very broad and our cellars form a part of our heritage in the same way that our vines do. We are therefore able to give each cuvée what it needs, in line with what this new harvest has given us, in order to produce such a highly pleasurable and easy to drink style of wine that has come to define Maison Ogier.  
CONCRETE TANKS / 30 TO 100 HL
Ventoux (Red / White / Rosé), Côtes du Rhône (Red / White), Côtes du Rhône Villages, Tavel, Lirac (Red / White)
TRUNCATED OAK VATS / 115HL • 12 TO 30 YEARS
Châteauneuf-du-pape (Red), Ventoux (Red / White / Rosé), Côtes du Rhône (Red / White)
OAK TUNS / 30 TO 85HL • 5 TO 40 YEARS
Châteuneuf-du-pape (Red), Ventoux (Red / White / Rosé), Côtes du Rhône (Red / White), Côtes du Rhône Villages, Lirac (Red / White)
OAK DEMI MUIDS / 600L - 5 TO 25 YEARS
Châteuneuf-du-pape (Red / White), Côte-Rôtie, Condrieu, Gigondas, Rasteau, Vacqueyras, Saint-Joseph, Crozes-Hermitage
NEW OAK BARRELS / 300L
Châteuneuf-du-pape (Red / White), Côte-Rôtie, Condrieu, Gigondas, Crozes-Hermitage, Saint-Joseph