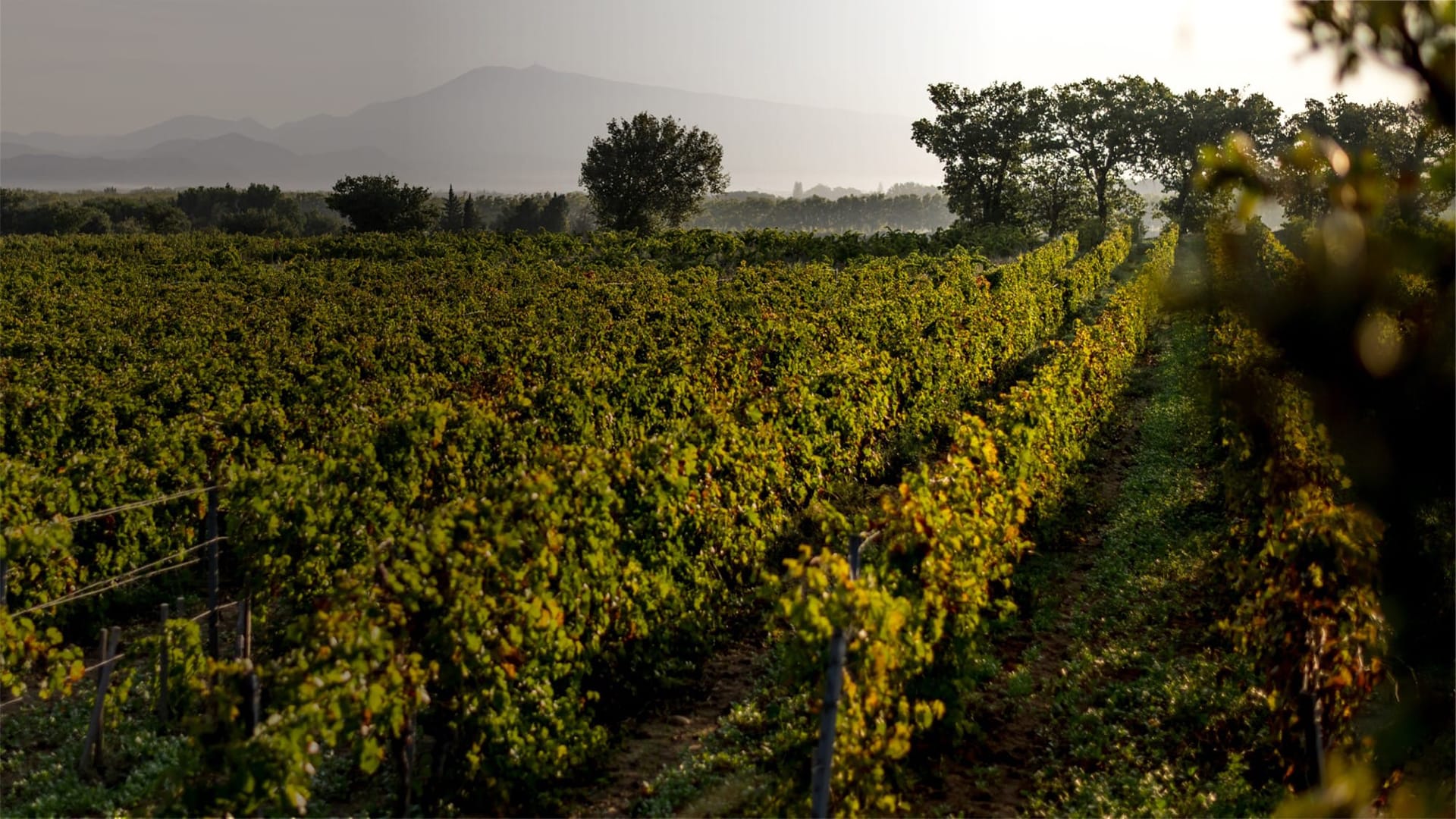 Vines and Terroirs
CODE OF GOOD CONDUCT
 It all begins with the soils, their complexities, and carefully nurtured grapes.
With over 100 hectares (10 000 a) of surface under vine as well as a strict sourcing policy, we are deeply rooted in Châteauneuf-du-Pape and the southern appellations.

In order to further strengthen and complement our assets, for over twenty years now we have enjoyed fruitful partnerships with some of the region's most dedicated winemakers and wine domaines. We seek out the very best parcels in line with our Domaine's ethos and our vision of the Rhône Valley. Our identity is built around the iconic southern Rhône varietal that is GRENACHE, blended with SYRAH from the northern appellations, in order to achieve the subtle alchemy between purity of fruit, freshness and depth. The predominant varietal for the blended whites is GRENACHE BLANC and the style is also defined by purity, minerality and complexity.

We strongly believe in releasing our wines at just the right stage in their evolution so as to guarantee optimum drinking pleasure.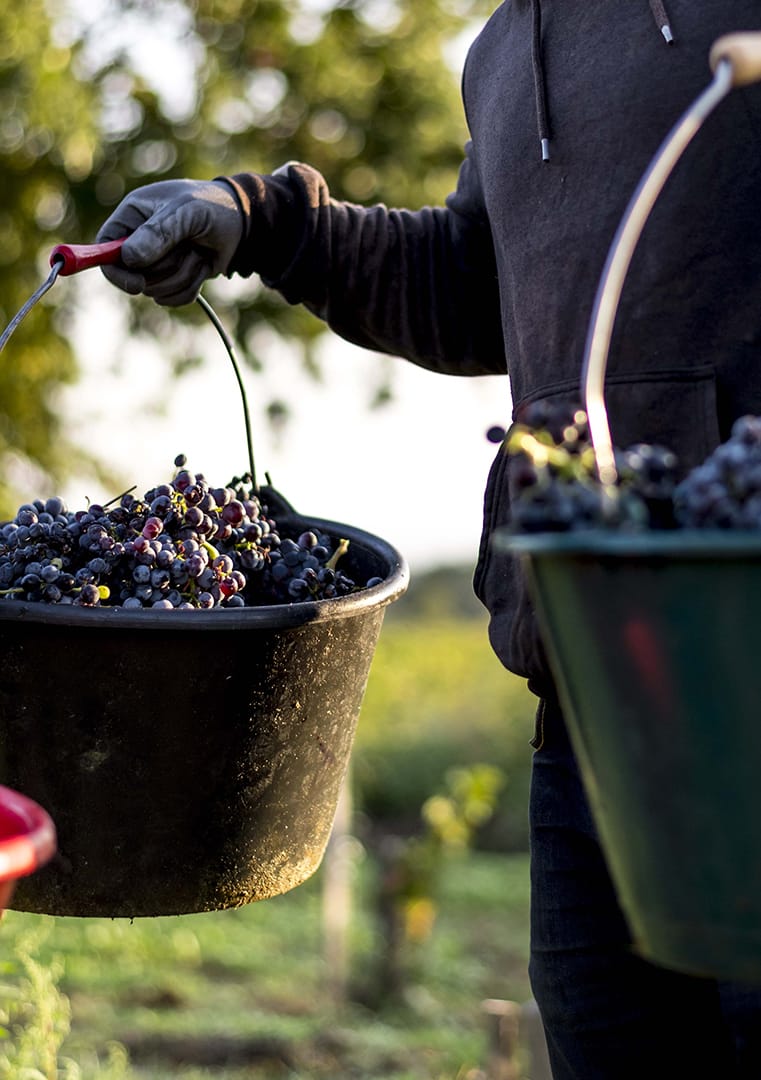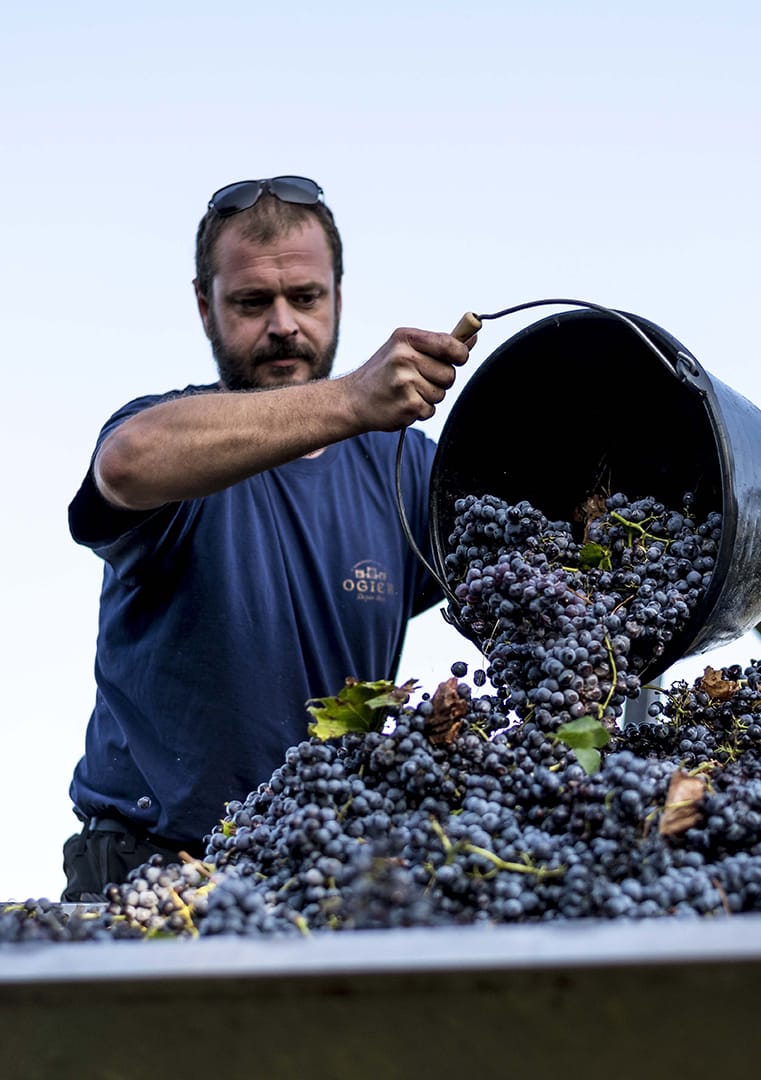 This translates into an approach whose main principles consist firstly of selecting terroirs recognised for their geological nature which is conducive to expressing the complexity and richness of our appellations. Next, the vineyard is worked seasonally, with minimal but regular intervention on the plant, including precise pruning methods, numerous manual operations and controlled use of organic fertilisers to enable the grapes to ripen in the best possible conditions.

This double action has the consequence of containing the yields but increasing the aromatic concentration of the grapes thus brought in. And to give us the best material to manage the vinification with subtlety, letting the terroir express itself. We are constantly looking for more typicity and to fight against the effects of global warming. We are experimenting with old indigenous grape varieties. If the Mistral, our main phytosanitary ally, makes our task easier, we are committed to a very advanced integrated management and to an organic approach on all the plots we own.
NORTHERN RHÔNE VALLEY
EMBLEMATIC GRAPE VARIETIES
RED : Syrah
WHITE : Marsanne, Viognier, Roussanne, Clairette
SOIL TYPES
Clay / Pebbles / Granite
SOUTHERN RHÔNE VALLEY
EMBLEMATIC GRAPE VARIETIES
RED : Grenache, Syrah, Carignan, Cinsault, Mourvèdre, Counoise, Vaccarèse, Camarèse, ...
WHITE : Grenache blanc, Marsanne, Bourboulenc Roussanne, Clairette, Ugni blanc, Picpoul…
ROSÉ : Grenache, Syrah, Cinsault
SOIL TYPES
Clay / Limestone
Sand / Pebbles  
 Good friends, good neighbours…