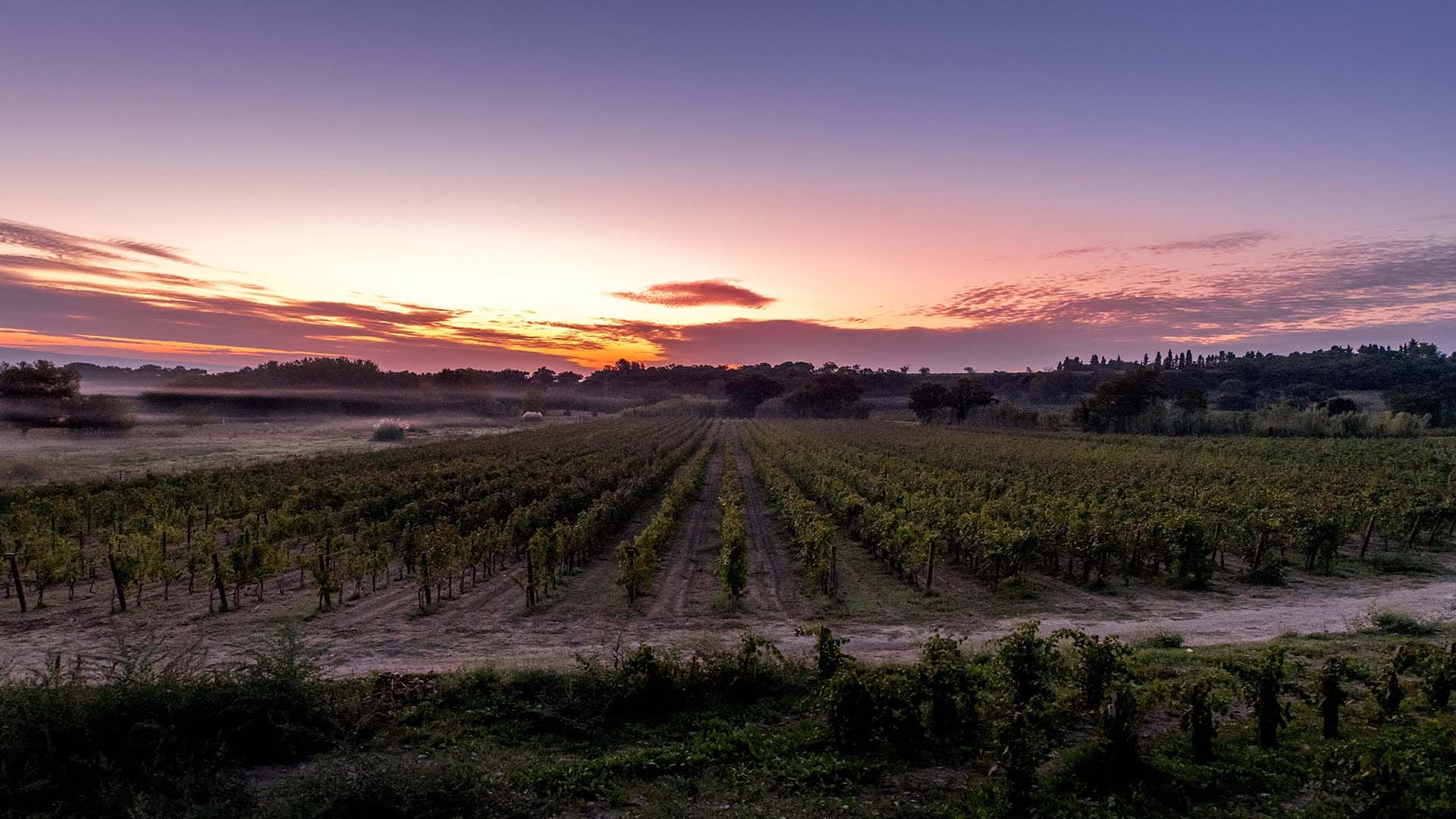 Vinification
A TOUCH OF SOFTNESS IN THE VALLEY OF EXTREMES
The search for freshness requires delicacy and meticulous care, acute observations and measured interventions.
Although each of our cuvées has its own unique identity, all of our wines are vinified in a similar way using co-fermentation (several varietals in the same vat) in order to achieve balance and complexity as a result of the close interaction between the varietals.
This technique increases the distinctive style of the wine and results in the palpable harmony that has come to define our cuvées.

The clusters are either partially or fully de-stemmed, depending on the age of the vine, and the extraction is as gentle as possible in order to further the vatting period and encourage the extraction of smooth tannins. This original technique, which we refer to as 'gentle rack and return', allows us to extract the juices from the marc lending further strength and depth to our wines.

Our oenologist, Edouard Guérin, decides on the final blend according to the grape's quality harvested from some of the fifteen grape varieties of Châteauneuf-du-Pape.
RED
Full or partial destemming
Fermentation: 22° or 33°.
Vatting: 20 to 35 days - 28° to 30° 
WHITE
Fermentation : 15° to 18°
No malolactic
Concrete vats + 20% new oak
ROSE
Direct pressing
Fermentation : 15° to 18°
Aged on its fine lees