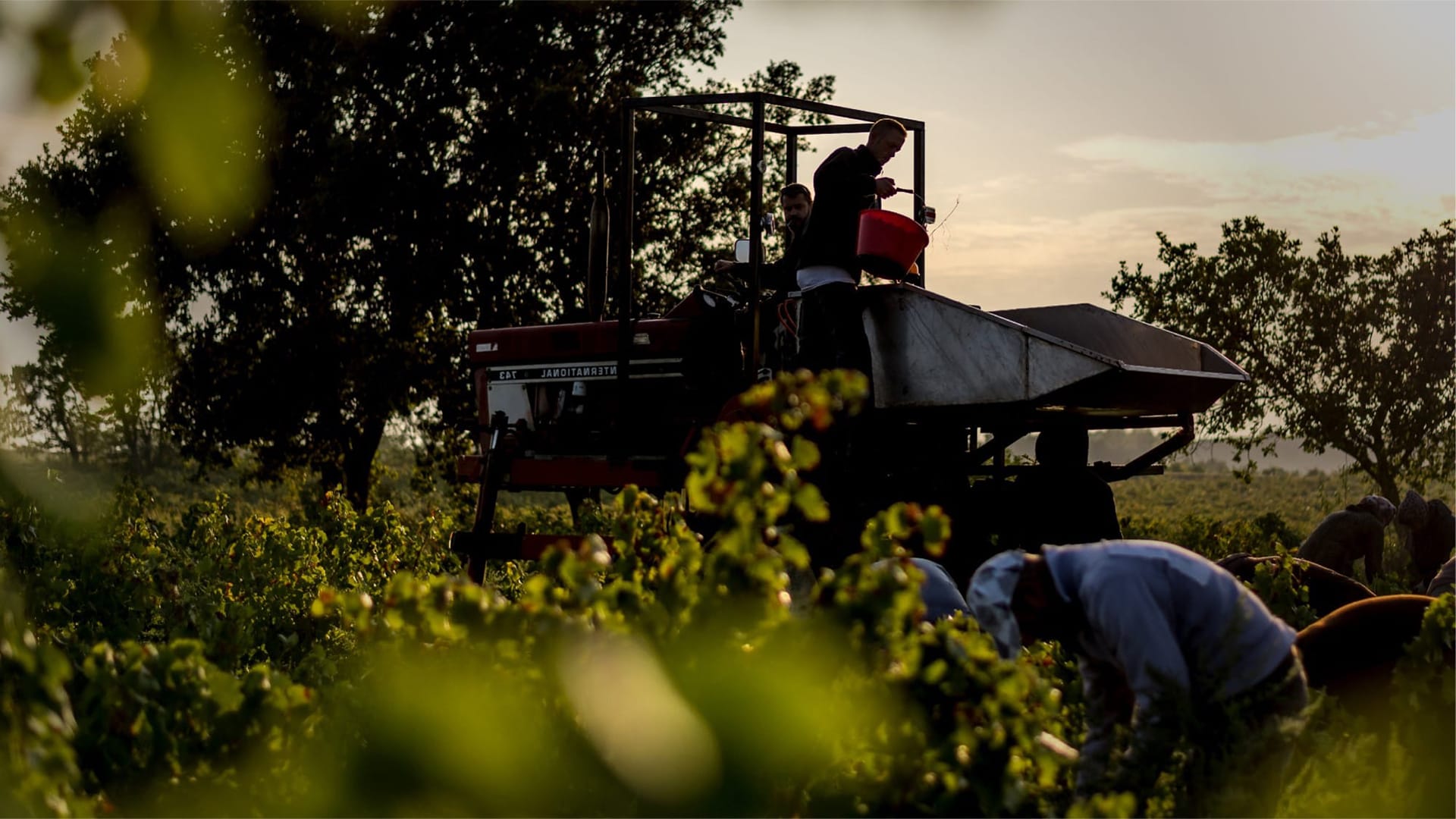 Harvests
THE DIARY OF AN ADVENTURE
The weather conditions reshuffle the cards with each new year but the key lies in deciding when to harvest.
Assessing optimum phenolic maturity is a work of constant supervision. Edouard Guérin and his teams scour the vineyards day and night during the harvest period which can last for over two months. The accuracy of his decisions is what enables him to identify the very moment when the grape is at the right point of balance to offer the purest expression of its terroir.

The harvests are carried out mainly by hand in Châteauneuf where the gobelet trained grenaches rule out any kind of machinery. The harvests in our Côte-Rôtie parcels are also carried out manually owing to the steepness of the hillsides.

At our latitudes, and in the southern appellations, we harvest at the very beginning of optimum ripeness in order to prevent excess concentration in the fruit which could result in an increase in alcohol. This helps us to preserve freshness and enhance ageing potential although the exact date is dependent on the weather and therefore somewhat beyond our control. Torrential rain late in the season, prolonged periods of excess heat… the loss can be dramatic and it explains the limited volumes this year for some of our cuvées.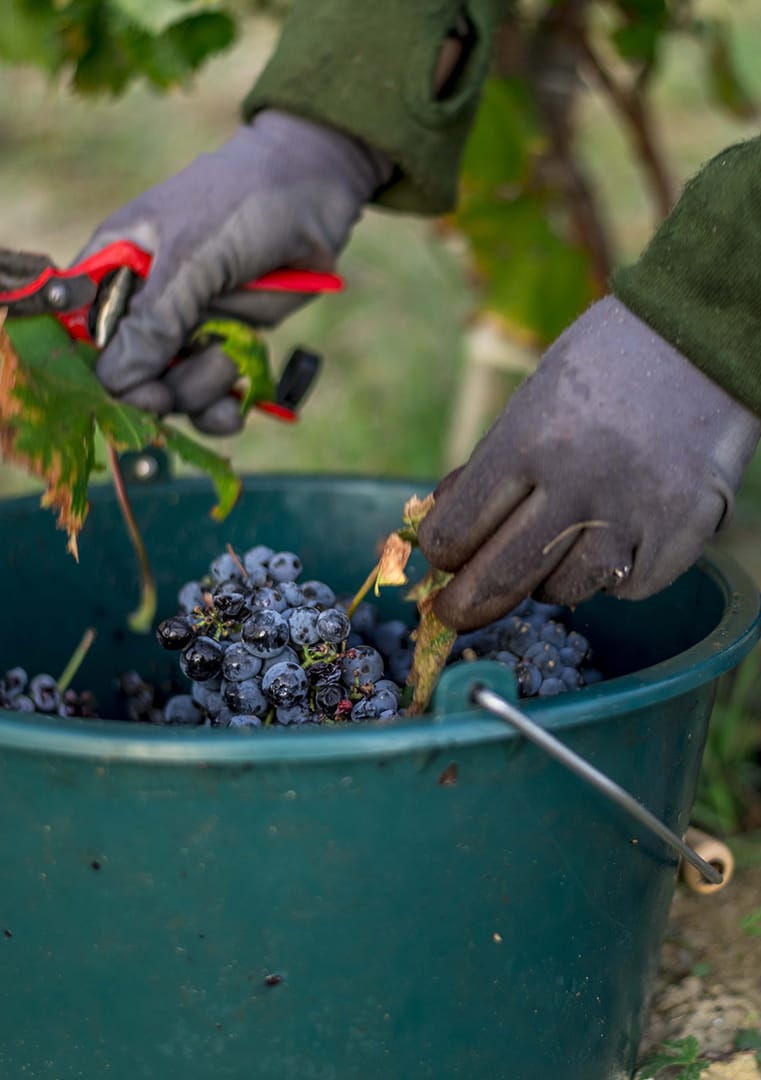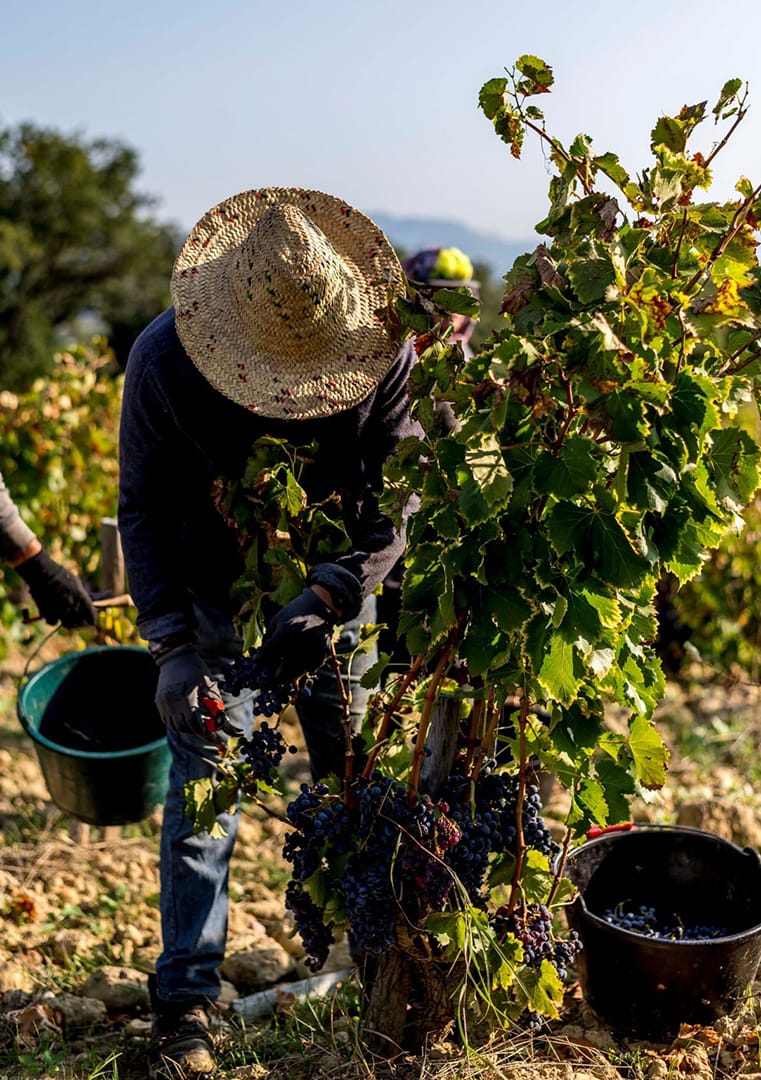 We implement two forms of surveillance in order to determine ripeness. The first measures the concentration of sugars and subsequently the aromatic and aromatic potential.

The second measures phenolic maturity. This can only be detected after tasting hundreds of grapes, but this is undoubtedly the key to finding just the right balance between the fruit, the expression of the soils and the depth of the wine.

Our quest is to find the perfect alchemy and the sign that we must harvest without delay!
HARVEST PERIOD